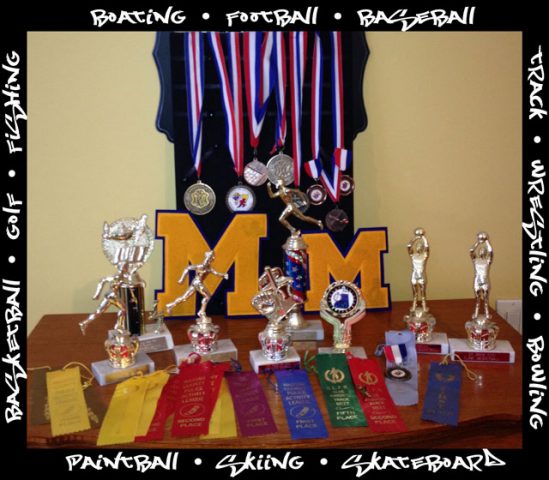 Visit Billy's School Days Gallery
YOU CAN DONATE TO The Billy Garceau
Memorial Scholarship Fund here… Many thanks for your generous support!
The Billy Garceau Memorial Scholarship Fund
This is a $2,500 award in honor and memory of Billy Garceau, who was born and raised in Biltmore Shores. Billy attended Birch Lane, Berner JHS and graduated from MHS in 2008, with wonderful memories, great experiences and a group of friends whose loyalty and love for each other, and for Billy, has kept them very close to the Garceau Family.
Always athletic by nature, Billy played a variety of sports throughout his school years. He played on the Football team both Jr. Varsity and Varsity. Pursuing a career in Health Care, Billy became an Emergency Medical Technician at North Shore LIJ while attending College. Always smiling, as he shared his sense of humor with everyone, displaying genuine kindness and always eager to help others. Billy showed great strength and courage when faced with a disease that has been stigmatized by society, but is now getting the attention and understanding that it so desperately needed. Each year the committe chooses the student who most closely emulates Billy's skills and his life. Our Sincere Congratulations to all the winners of this generous and heartfelt award!
The following people have received this award:
2015: Samantha Strype
2016: Thomas Amato
2017: Stephen Sattanino
2018 : Connor Payne
2019 : Julia Hannon
Many thanks to our Generous Donors:
ABLE Equipment – Steve and Eliza Laganas
The Giorgi Family – Robert and Theresa
The Markx Family – Susan and Richard
The Cleary Family – Sean and Kathy
The McVey Family – Doreen and Billy
The Vetesse Family – Rose and Danny
The Veneziano Family – Pat and Chuck
The Stoneburner Family – Lori and Stoney
The Raffaele Family – Emily and Bart
The Devine Family – John and Caroline
The Healey Family – Phil and Betsy
The Barritt Family – Pam and Ken
The Stahl Family – Stan and Robyn
The Murello Family – Lori and Donnie
The Stevenson Family – Toni and Johnny
The Schratweiser Family – Jean and Steve
The Dowell Family – Leslie and George
The Bredow Family – Ron and Janine
The LaGrega Family – Karen and Don
Chris Re
Ron Bredow & Eileen Ilardo
Nancy Evangelista
The Tumillo Family
The Goeren Family – Kathy and Bill
Maryann Marinacci
Pat Murray
Susan McAndrew
The Parlatore Family – Gloria and Scott
Bunny Bredow
Joan Savery
The Smits Family – Jane and John
The Flood Family – Liz and Kevin
---
[full_width]
Slide Show below is "manual" please click to see photos and heartfelt comments from Family and Friends ♥ Feel free to visit our BLOG page to view comments and post your own